So you've accepted this world, eh? Well, then you'll need to be smart! Here's a guide:
Thoughtless
Thoughtless are some of the weakest types of Parasite that can be encountered. A single one of these creatures can be killed easily, even if you are alone; however, they can require teams and cooperation if encountered in packs. These enemies can be found on their lonesome, but are usually supervised from a distance and are controlled by stronger creatures.
Name: Thoughtless 001
Powers: N/A
Danger Level: 1/10
Special Abilities: N/A
Size: Equal in size with a medium sized dog.
Weakness: Joints and lower parts of the armor. Weak enough that a car can turn it into roadkill.
Image: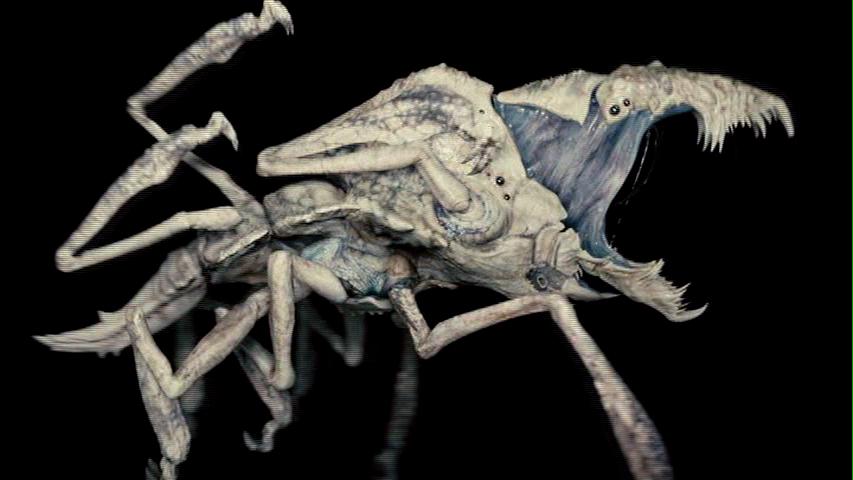 Bosses
These are the opponents that require heavy planning and teamwork to conquer; trying to fight these by yourself is a death-wish. Most of these creatures have a specific weakness that can be exploited in order to gain a sure victory, but, even so, are still a challenge to most fighters. Expect drastic measures to be taken while combatting these enemies, yet remember that the reward will always outweigh the sacrifice.
Name: Nexus
Powers: Regeneration
Danger Level: 9/10
Special Abilities: Deadly grapples, Acidic spit
Size: As tall as a doorway and just as wide.
Weakness: Only killable by a large amount of electricity; contact with a fuse box or similar object will do the trick. Is very slow, but persistent. Limbs are weak and will regenerate in seconds of removal.
Image: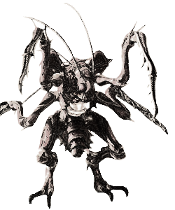 More profiles coming in soon. Good luck!